Achievements
With great pride, we share that Canary The School has been awarded the International Dimension in Schools (IDS) award. This award is given by the British Council in recognition of a school's effort to include international work as part of their curriculum and embed it within the school's culture. The International Dimension in Schools award, formerly called The International School Award, was introduced in the year 2003 and has a presence in 31 countries worldwide.
This award is a testament to all the teaching-learning experiences created in the school by dedicated and efficient teachers and ably supported by the Canarians!!!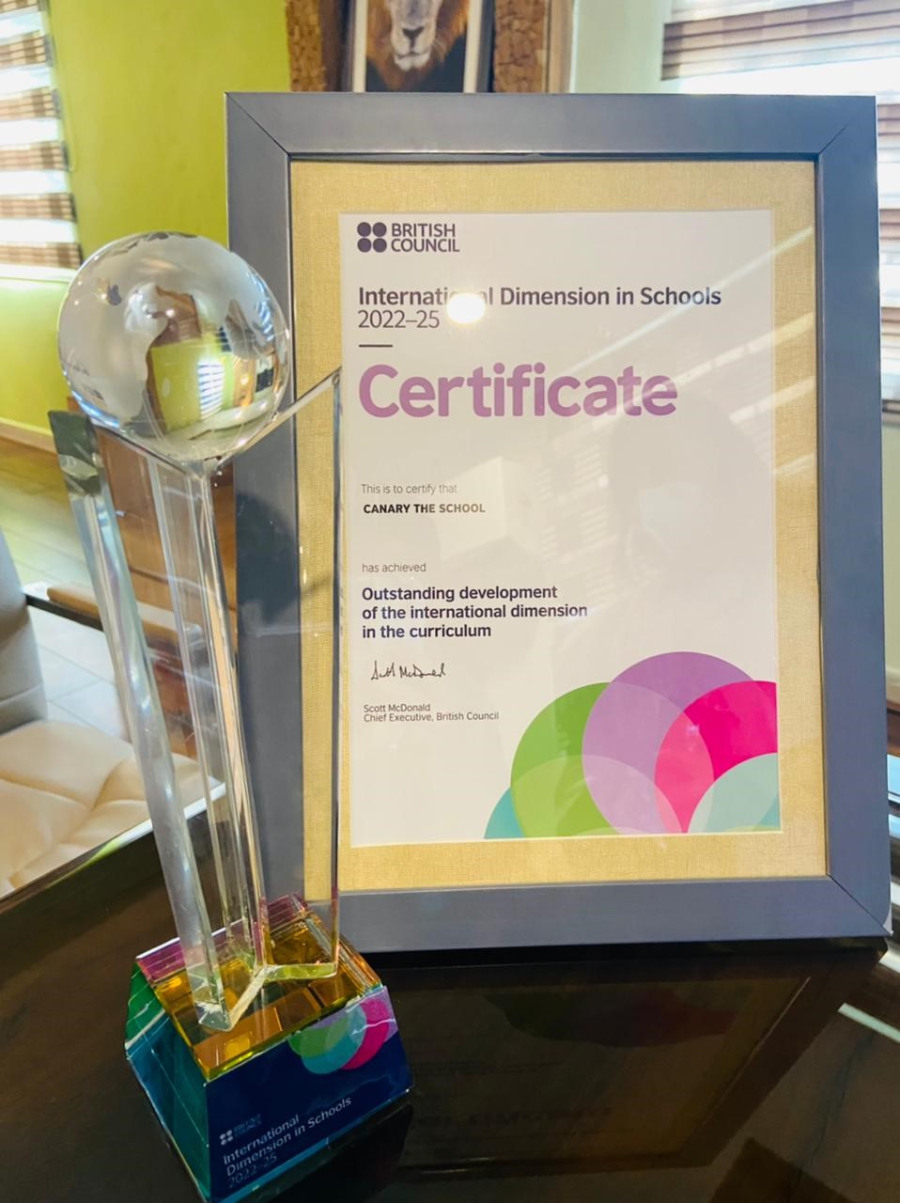 AY

2021-22
December 2021- 22 International Dimension in Schools certificate for the period 2022-25
AY

2019-20
Literary fest, art fest and Theatre fest conducted by various schools. Manha Shaik of Grade 3 won 3 rd prize in Spell Bee conducted by the Meridian School, Banjara Hills.
Darshana Guruviah of Grade 2 won 1 st prize in Chess competition conducted by the DRS International School.
In skating.
Competition conducted in Gachibowli stadium, our students won a total of 21 medals in various categories. This year too our Canarians outshone in their performances in 'Radiant Rhapsody Conducted by the Oakridge International School, Einstein campus.
Ridhima Jaiswal of Grade 7 won the 2 nd prize in Western solo dance.
Yogitha Pamula of Grade 4 won the 3 rd prize in Classical solo dance.
SOF INTERNATIONAL ENGLISH OLYMPIAD (IEO) two of our Canarian got qualified.
AY

2018-19
TIMES RANKING we continue to make our presence felt in the city. This year too we were adjudged as the 4 th best emerging school of Western Hyderabad.
@ TIMES

SCHOOL RANKING

2017-18 Stands #4 among the best schools

2018-19 Stands #4 among the best Schools

2019-20 Stands #2 among the best schools