Admissions Open for the Year
(2023 – 2024) –
Nursery to Grade 11
Submit your details for free counselling / campus visit.
IB PYP: Nursery to Grade V
Program Highlights
1. Inquiry based learning
2. Collaborative environment
3. Builds Social, Research, Communication skills
4. Learning beyond classroom
5. Promotes International mindedness
CBSE: Grade VI to Grade XII
Program Highlights
1. Academic Excellence
2. Inculcating life skills
3. Capacity Building and empowerment Programs
4. Enhancing Self-awareness and innate potential
5. Prepare students for life beyond school
Admissions Open for the Year
(2023 – 2024) –
Nursery to Grade 11
Submit your details for free counselling / campus visit.

Self expression – Language development

Expressing ideas – Creative development
Reasoning – Cognitive development
Understanding – Personal , social , emotional development

Knowledge – Literacy, Numerical, General awareness, the world around us.
Knowledge – Art & craft, Music, Dance sports, Games, Field trips, Hobby clubs.
Holistic – Gross , Fine moor skills and Visual & Auditory
Child centred – Own learning following their natural curiosities, interest and passions.
Why Choose Canary The School?




A 7-acre state of the art campus, Advanced Curriculum, World Class Infrastructure and education that focuses on holistic development, that's Canary The School in a nutshell. Every aspect of the school has been planned with great care and detail, to ensure that students have a fabulous learning experience. Canary boasts of a balanced combination of academic facilities as well as a vast array of sporting infrastructure such as Football Ground, Lawn Tennis facilities among a host of other world-class amenities.
Testimonials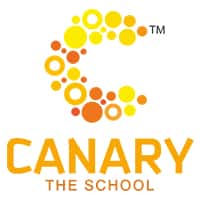 Admission Enquiry