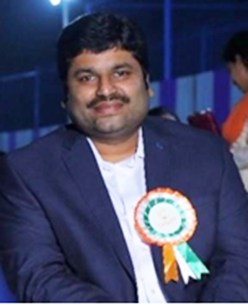 Aravind Reddy C
Managing Director
Message from

The Managing Director
We @ CANARY believe that a happy child will be a successful child. Accordingly, it is our constant endeavour to ensure that every child enjoys school and achieves success. The people and the environment together help in bringing learning alive and provide experiences that build the child's personality, preparing him/her for the next steps in life.
Our prime focus is on providing the best teachers and resources in a safe environment for the growth of every child. It is the spirit of team work coupled with an emphasis on delivering quality education that helps in realising the Vision and Mission of the School.
I assure that Canary is a community of amazing students, supportive parents and a high-spirited team. Together, we commit to supporting our Canarians so that they can grow, learn, achieve and win accolades at every well.
We understand that choosing the right school for your child is a critical decision. Please do reach out to to us to know more about our community.
Yours Truly
C.ARAVIND REDDY
Message from

The Chairperson
Children are born with a sense of wonder about the world around them. Powered by the collaborative planning of a well -structured curriculum, we draw on their curiosity, spark their imagination and ignite a passion for learning that guides the students in finding something they love and pursuing it.
It is a sound mind, body and character that completes the child's personality for a happy and balanced life. Hence, westrive to deliver high quality education through a holistic approach of nurturing the growth of the whole child- academically, socially, emotionally, morally and physically in a safe, caring and creative environment.
To accomplish this, we have a dedicated, experienced and cheerful team who will go the extra-mile to make learning meaningful and joyful for our Canarians. We work in close partnership with parents so that every child is fully supported in bringing out their full potential.
We pride ourselves on being a warm, welcoming school and look forward to working together to achieve the best outcomes for all our Canarians.
TOGETHER LET US MAKE A DIFFERENCE!
Yours in Service
Swetha Reddy Chappidi
Swetha Reddy Chappidi
Chairperson
Ms. SumalathaUppalapati
Director
About

Director

Ms. SumalathaUppalapati believes that education is not the learning of facts, but training of the mind to think. Her dream is to mould the young and impressionable Canarian minds into value oriented, responsible citizens of tomorrow.

Children are her driving passion, and she believes that it is essential to equip the young children with Life Skills to survive and adapt to the ever-changing world. Her driving passion is to inculcate 21st century skills in the children and make them life long learners which will prepare them to face the global challenges.

An expert in Early Childhood Education with more than twelve years of experience, she has worked on cultivating global values and developing systematic thinking ability inthe young ones which is the key source of happiness and essential foundation for success in life. Driven by the core values of excellence and love, her aim is to make Canary a school that builds happy children to succeed in the future.

Ms. Sumalatha enjoys dabbling in technology and keeps herself updated with all the new ways of incorporating technology in learning. She has also attended various workshops conducted by the International Baccalaureate.

Students are her inspiration and it is her constant endeavour to develop and improve early childhood education and to contribute meaningfully to this profession.
About

Principal

Ms. Aparna Prasad Cherukuri holds a postgraduate degree in English from Mumbai University and Bachelor's in Education degree from Osmania University. With more than a decade's experience of teaching English and Social Science to senior-grade students, Ms. Aparna lives by the famous words of Michelangelo, "Ancoraimparo - I'm still learning, always learning". She keeps herself updated by regularly attending professional development workshops conducted by the IBO and CBSE.

She strongly upholds that education cannot be limited to the classrooms and textbooks. In this fast-changing world of ours, it is crucial to constantly reinvent education. What was relevant just five years ago might not be so today.

At Canary, she strives to give students the tools to learn to progress in a changing environment Arming them with the necessary expertise, resources and information, she encourages them to heartily use their skills to be of benefit to self and the society. Her desire as an educator is to prepare students for life in an environment that is safe, supports risk-taking and invites a sharing of ideas.

When not working, Ms. Aparna will be mostly found curled somewhere with a book. She vouches that collaboration is the key to build perspective and widen our thoughts.
Ms. Aparna Prasad Cherukuri
Principal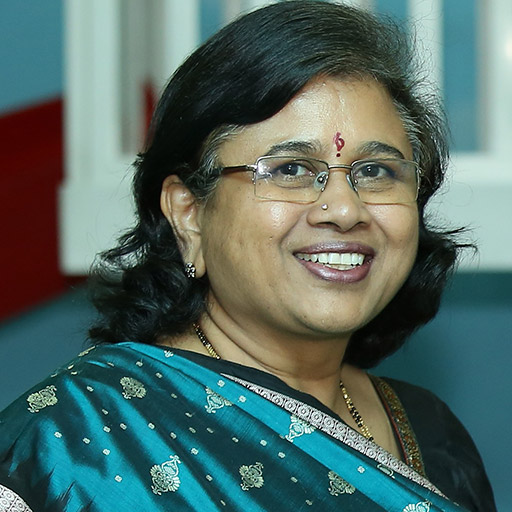 Ms. Adilakshmi Chintalapati
School Advisor
About

School Advisor

Ms. Adilakshmi Chintalapati is an Educational Leader with comprehensive experience in developing, implementing and administering a focussed International program in various contexts. She is an experienced Teacher trainer, IB Consultant, Workshop leader and has conducted various Educational events in India, Singapore, China, Japan, Hongkong, Indonesia, Thailand, Nepal, Srilanka, Bangladesh.

Having previously engaged with Bharatiya Vidyalaya, Osmania University, Oakridge International School and People combine Educational Initiatives, India in the field of Education, she ensures in building the quality curriculum for the school. Under the able guidance of Ms. Adilakshmi Chintalapati, the school continues to strive in touching the young lives and shaping them to be responsible citizens of the world.